diet....
A change or improvement in diet can help lift depression.
Various research projects have been carried out to try & find how diet affects mood & states of depression. Some evidence suggests the amount & balance of carbohydrate & protein consumed in a meal can affect the way the brain utilizes serotonin.
Other studies have shown that the ratio of fat to carbohydrate in a meal can significantly affect mental performance, alertness & mood.
All research on the effect of diet on mood & depression can be pinned down to one vital point - food preferences are based on how food makes us feel.
Individual lifestyles also have an influence on how diet affects depression. People vulnerable to unhealthy eating patterns will not necessarily become depressed purely because of their diet. If a person is already depressed, however, healthy eating can help overcome some of the symptoms.
Foods, drinks & substances that overstimulate the body, or affect the brain should be removed from the diet where possible.
Some examples are:
Many important vitamins & minerals that the body gains thru food are destroyed by alcohol, caffeine, nicotine & refined sugars. Overall health & mental wellbeing will improve as these items are removed & the body returns to a more balanced state.
Healthy, wholesome foods such as fruits, vegetables, grains, raw nuts & seeds should be included in the diet. When the body is provided with all the things that it needs in balanced quantities, physical & mental health is a lot easier to maintain.
Vitamins & minerals play an important part in emotional & physical well being. Food is relied upon to provide vitamins & minerals, but many factors affect how well the body uses them.
Stress, medication, surgery & disease can deplete or change the amount of vitamins & nutrients required. B complex vitamins & vitamin C can't be stored by the body & are rapidly depleted by things such as nicotine & caffeine. Deficiencies of vitamins & minerals can cause symptoms of depression in certain cases.

A healthy balanced diet should provide the body with enough vitamin B complex, vitamin C, magnesium, calcium, zinc, iron, manganese & potassium.
If you're unable to get the required amount from your diet, your doctor or a nutritionist will be able to advise what supplements may be beneficial.
breakfast..... breakfast.... breakfast .....
gotta do it!
new news is still saying, "eat breakfast!"
January 8, 2007
No Breakfast And Frequent Fast Food Leads To Extra Pounds In Aging Teens
Science Daily — The old phrase "breakfast is the most important meal of the day" has taken on new meaning for teenagers. A new study suggests that as teens enter adulthood, they are more likely to skip breakfast and increase their fast food consumption, and that both behaviors lead to an increased risk of weight gain. This is the finding of an article appearing in the December 2006 issue of the Journal of Adolescent Health by researchers at The Weight Control and Diabetes Research Center at The Miriam Hospital and Brown Medical School.
"Since the transition from adolescence to adulthood appears to be a particularly high-risk period for weight gain, we wanted to investigate what role skipping breakfast and fast food consumption had on weight during this important time," says lead author Heather Niemeier, PhD, a psychologist at The Miriam Hospital.
Researchers analyzed data drawn from Add Health, a school-based study of over 20,000 adolescents in grades 7 through 12 in the United States. The current study used information from two "Waves" of data that consisted of a total of 9,919 adolescents. Wave 2 data was collected from the adolescents (ages 11 to 21) during the period of April to August 1996. Wave 3 data was collected from the same group of adolescents from August 2001 to April 2002, when they were between the ages of 18 and 27. Fast food and breakfast consumption was measured throughout both waves, in addition to Body Mass Index (BMI).
"We found that both fast food consumption and breakfast skipping significantly increased between Waves 2 and 3. More importantly, both behaviors were associated with increased weight gain during this time," says Niemeier.
During the five-year interval between Waves 2 and 3, signifying the transition from adolescence to adulthood, the number of participants considered overweight increased from 29 percent to 47 percent. Fast food consumption increased from 2 days a week as adolescents to about 2.5 days per week as young adults, and although participants reported that they consumed breakfast 4 to 5 days per week during adolescence - this decreased to 3 days per week by young adulthood.
The increase in fast food and breakfast skipping could be due to the increased independence and responsibility for food preparation that adolescents face during this developmental transition the authors note.
"Fast food is a quick, easy, and tasty option for aging adolescents who may be used to relying on Mom or Dad to prepare their meals," says Niemeier. "As adolescents enter the workforce or college, breakfast may be looked at as an unnecessary hassle and easily skipped. However, skipping breakfast can lead to greater levels of hunger later in the day, causing overeating, or the choosing of heavy foods that fill you up faster, but may not be very nutritious."
The authors write that since adolescent obesity is a significant predictor of overweight status in adulthood and poses a risk for adult morbidity and mortality, it is important to identify dietary behaviors early on that are associated with unhealthy weight gain in order to create effective interventions.
"This study highlights the importance of encouraging adolescents who are entering adulthood to eat breakfast regularly and to make healthy food choices, limiting their fast food consumption," says Niemeier.
The prevalence of obesity in adolescents and adults in the United States has increased dramatically over the past decade with the Surgeon General referring to it as a public health epidemic. Unhealthy weight increases during adolescence have been associated with fasting insulin, increased levels of HDL-cholesterol and risk factors for heart disease, and systolic blood pressure in young adulthood.
Future research should look at obtaining more detailed dietary information to better understand the mechanisms by which they influence weight gain.
"Including measures about specific types of fast food or breakfast alternatives consumed, and how they relate to the adolescent's overall energy intake and the percent of energy from fat -- may be able to help create targeted interventions aimed at prevention of weight gain in this age group, "says Niemeier.
Additional authors include Hollie Raynor, PhD, RD; Elizabeth Lloyd-Richardson, PhD; Michelle Rogers, PhD; and Rena Wing, PhD; of the Weight Control and Diabetes Research Center at The Miriam Hospital and Brown Medical School.
The Add Health research project was funded by a grant from the National Institute of Child Health and Human Development to the Carolina Population Center, University of North Carolina at Chapel Hill, with cooperative funding from 17 other agencies.
The Miriam Hospital, established in 1926 in Providence, RI, is a not-for-profit hospital affiliated with Brown Medical School. Nationally recognized as a top hospital in cardiovascular care, The Miriam Hospital (http://www.miriamhospital.org) offers particular expertise in cardiac catheterization, angioplasty and women's cardiac care. One of 20 designated Center for AIDS Research (CFAR) sites, The Miriam is a leader in the treatment, research and prevention of HIV/AIDS, attracting $17 million of the world's HIV/AIDS research dollars. The Miriam Hospital has been awarded Magnet Recognition for Excellence in Nursing Services three times and is committed to excellence in patient care, research and medical education. The Miriam is a founding member of the Lifespan health system.
Note: This story has been adapted from a news release issued by Lifespan.


The big breakfast no-no is soda pop.
That's a poor choice to start the day, says Tammy Baker, a Phoenix dietitian & spokesperson for the American Dietetic Association.
It's pure sugar
, 10 teaspoons in the average drink & while it may rev you up briefly.....
but heads up girlz!!! angels & princess attention please!
your blood sugar will drop quickly & you'll be tired by mid-morning.
26% of teens live in households with these 4 characteristics:
frequent family dinners (5 to 7 times in a typical week)
low levels of tension & stress between family members (not very much or none at all)
parents who are very or fairly proud of their teen
a parent in whom the teen can confide
The average
substance-abuse risk
for such teens is roughly 1/2 that of the average teen. (2005)
breakfast.... it's more important than you think...
It's most important that you eat breakfast every day. When most people just wake up, it's been 10 or 12 hours since their last meal. With your brain & muscles running on reserve fuel, you need more energy to perform at your best.
There's not a lot of time in the morning to eat breakfast though. There are lots of fast, easy foods that can give
teenagers
a
healthy
start to their day.
Here are a few suggestions:
Whole-grain cereal with fruit & reduced-fat milk
Whole wheat toast, eggs & juice or reduced fat milk
Fried egg & reduced fat cheese on whole wheat toast
Oatmeal with raisins & reduced fat milk
Waffles, turkey bacon & juice
Low fat yogurt with fruit & granola
Bagel with low fat cream cheese or peanut butter
Bagel, string cheese & an apple
Whole wheat toast, hard-boiled egg & piece of fruit
Turkey sandwich & reduced-fat milk
Breakfast burrito: scrambled eggs, cheese & veggies wrapped in a flour tortilla
Peanut butter & jelly sandwich & reduced-fat milk
Grilled cheese sandwich & juice
Yogurt is a good breakfast option because it provides calcium & protein, which gives staying power for the morning.
Whole-wheat toast, slathered with peanut butter & topped with slices of banana.
A carton or Thermos of milk with a bag of dry cereal is a decent breakfast when time's an issue.
Even an Egg McMuffin isn't a bad choice for a teen, but skip that sausage & biscuit.


lunch is also very important...
Working all morning at school burns up a lot of energy & you need a healthy lunch to refuel so that you make the most of your afternoon. Eat a healthy lunch every day, either one provided by the school, or one brought from home.
When packing a lunch or choosing lunch items from the cafeteria, be sure to include a variety of foods from each of the 5 major food groups.
Since most teens consume 1/3 of their daily calories at their midday meal, a nutritious lunch might typically include:
1 serving of fruit
1 serving of a vegetable
2 servings of grains (bread, cereals, rice, pasta)
1 serving from the meat group
1 serving from the dairy group
Healthy Lunches, Healthy Students
Who knew the simple school lunch served in thousands of American schools would turn out to be a hotbed of controversy?
By John Casey
WebMD Feature
Debates among school districts, government agencies & parents rage over everything from the presence of vending machines in schools to the ways allergic children should be protected from peanuts. And parents have emerged as the major force pushing for healthier food in U.S. school cafeterias.
"Parents play a very important role in the way school districts approach food service, says Galin McDonald, manager of food services for the school district of Bellingham, Wash. "They have been & continue to be, a major motivator of change."
Better Quality Lunches
"The first thing parents should know is that the old-style lunches of fried foods & no choice of foods is a thing of the past," says McDonald.
Beginning in the 1980's, federal guidelines were made for portion sizes. No longer were grade school & high school students served the same size meals. The changes continued. By the early 1990's, lunches couldn't contain more than 30% of a child's daily requirement of fat or 10% of saturated fat. The lunches now provide at least 1/3 of the child's daily requirements of protein & vitamins.
To meet these requirements, lunches changed dramatically.
"We offer a far wider range of choices & vastly improved quality," says McDonald. "We have salad bars that let students select fruits & vegetables they like. We have peanut-free tables so that any student with an allergy, even those who bring lunch, can be sure not to get exposed to the allergen. It just isn't the old lunch people grew up with anymore."


Balanced & Nutritious
"One of the great things about school food is that a parent can be sure a child has an opportunity to eat a balanced, nutritious meal," says Jan Stanton, a registered dietitian & director of public awareness for the American School Food Service Association.
"The food served in schools has to meet very specific federal guidelines, which are established by the U.S. Dept. of Agriculture."
These federal rules say that a school lunch can't provide more than 30% of a child's daily requirement of fat or 10% of saturated fat. Further, the lunch must provide at least 1/3 of the child's daily requirements of protein & vitamins.
And all this nutrition comes at a bargain price. Depending on what part of the country you live in, lunches run anywhere from $1 a day in most elementary school to $2 a day in most high schools.
OK, so this healthy meal is placed before your child in the cafeteria at school. Whether your child will actually eat this balanced, nutritious meal without parental supervision is another matter & one that many school food-service managers are deeply concerned about.
Getting Kids to Eat Healthy
"What kids see modeled at home, they pick up themselves," says McDonald. "If parents make time for balanced, healthy meals, the children naturally follow suit."
That's one reason parental involvement - both at home & at school - is so important.
"Not every parent can come to school for a lunch, but that's one great way a parent can get involved," McDonald says. "As a food service manager, I'm always happy to make arrangements for a parent to visit at lunch. They see what the students are eating. They get to see what has changed. The student sees that eating healthy food is important to the parent. That's a powerful lesson."
Parental pressure is even forcing some changes in the widely criticized practice of having vending machines in schools, most of which sell sodas & junk food. Many schools use vending-machine proceeds to supplement after-school programs.
"More than 90% of high schools have vending machines & that's a real problem," says Stanton. "These high-fat, salty, or sugary snacks are everything we don't want students to substitute for real food. But they make money for the schools."
While the machines are staying, parents are pushing to make changes in what the machines offer. Instead of only offering soda, some machines will have fruit juice, too. Similarly, alongside the Ding Dongs & Kit Kats, some schools are including healthier choices such as whole-grain granola bars.
"It's a start," says McDonald. "And it's parents that have the clout to keep the trend moving toward healthier foods, even if it comes one step at a time."
Packing Safe School Lunches
So what if you're making lunch at home? Here are simple food rules, according to the U.S. Dept. of Agriculture, for sending a safe lunch to school:
Keep everything clean when packing the lunch. That not only goes for the food, but also food preparation surfaces, hands & utensils. Use hot, soapy water. Keep family pets away from kitchen counters. Wash your hands before you prepare or eat food.
Keep cold foods cold in an insulated lunch box. When packing lunches, include either freezer gel packs, cold food items such as fruit, or small frozen juice packs. Place meat or egg sandwiches between cold items. Sandwiches can also be made ahead of time & kept refrigerated or frozen before placing in the lunch box.
Keep hot foods hot by using an insulated bottle stored in an insulated lunch box. Fill the bottle with boiling water, let stand for a few minutes, empty & then put in the hot food. Keep the insulated bottle closed until lunch time to keep the heat in.
For more information on packing safe lunches for school & work, call the USDA Hotline at 1-800-535-4555.
Originally published Aug. 12, 2002. Medically updated Nov. 1, 2004.
Don't Forget To Snack
Because you're still growing & also have a very high level of activity, you may need to eat something every few hours. In addition to breakfast, lunch & dinner, many teens feel their best when they eat snacks in mid-morning & after school.
Here are some healthful snacks to choose:
Fresh fruits, dried fruits, fruit-filled cookies
· Vegetables with low-fat dip
· Cheese cubes, cheese sticks, yogurt, milk
Whole-grain bread, bagels, whole-grain crackers, unsalted whole-wheat pretzels, rice cakes, dry cereals (low or no sugar) with or without milk
Peanut butter, hummus, bean dip
food ........
it's everyone's favorite subject.....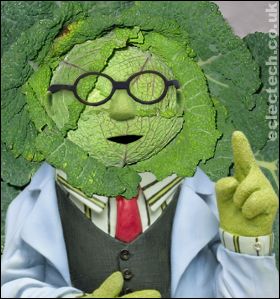 It shouldn't surprise you that there are huge physical, emotional, social & intellectual changes happening during your teen (adolescent) years.
These changes all impact how you feel about what you eat & your nutritional needs. i.e., you already may have noticed how quickly you've been growing at certain times (so-called growth spurts), with an increased appetite & your clothes no longer fitting after wearing them only a few months.
Like most teen-agers, you probably are quite active, with a demanding schedule including homework, sports & other extracurricular activities.
You
care
about your appearance & always want to look your best. To keep up with your busy schedule & get enough energy & nutrients for optimal growth & development, it's
important
to learn
healthy eating habits,
which means eating a variety of healthy foods.
All teens should want to eat healthfully. You'll feel your best &
avoid problems related to poor nutrition
, such as iron-poor blood (
anemia
), slow growth, anorexia, cavities & becoming overweight. Eating wisely helps you to stay healthy as you become an adult in order to decrease your chances of later developing high blood pressure, heart disease, diabetes, osteoporosis & some forms of cancer.


10% of adolescent females are considered obese
Over 40% of U.S. teens, especially females, are attempting to lose weight, often employing inappropriate & unhealthy strategies
the reason for problems with diet is that when you're young, you learn that food's all about taste....
not many parents start from the beginning of their child's life teaching them that food is really about fuel for the body...
& there aren't many parents who teach young children that the fuel needed by the body comes in many different forms (nutrients)....
so most of you out there are thinking that food is about taste, feeling full, feeling comfortable & that the better food tastes, the worse it is for your figure!
time to re-learn about diet & nutrition....
It's just the opposite of what you might think. If you're trying to lose weight or watch your weight, you probably think you should "not eat" or skip meals to "cut calories." Don't skip meals.
Eat at least 3 times a day
Try small meals or pre-planned snacks throughout the day
Skipping meals can:
You already probably know that eating very large meals can make you feel sleepy or less energetic. Small meals keep your blood sugar steady, your brain fueled & your energy supply more constant.
It's often harder for people under stress to digest a large meal. Skipping meals can add to your stress. There's an added bonus to small meals. If you overeat when stressed, you can control hunger better by eating smaller meals.
"The effects of stress are never good & they come in various forms & at ever younger life stages. By age 5, kids are showing signs of succumbing to stress-related eating disorders & disturbances of all kinds. The average age of eating disorder onset used to be 13 - 17. Today it is 9 - 12.
As youngsters reach puberty earlier & earlier, they are simply not equipped to understand what's happening to their changing body; at the same time, they're not immune to the unrelenting messages of the media, of peers & of parents that they need to grow smaller even as they grow older. We're a weight-conscious, thin-is-in world." (excerpt from: Early Childhood Eating Disorders)
Eating regularly & not skipping breakfast were also highlighted as ways to boost mental health.
Eat slowly.
Eating quickly is often associated with digestive upset & this coupled with stress can make your food seem more difficult to digest.
It's hard to do, but try taking smaller bites & chew well.
Eat breakfast. A good breakfast sets you up for the rest of the day. If you're running on empty, your stress may seem more difficult to manage.
Drink lots of fluids, especially water. Being dehydrated can make you feel worse.
Make time for lunch. Take a few minutes in the middle of your day to eat.

Spend a few minutes relaxing while you eat. Your afternoon will be easier & it can be your personal time-out to regroup & get ready for the rest of the day.

Don't diet. Changing your eating habits is stressful at the best of times.
A
highly stressful time in your life
isn't the best time to try to lose weight.
If you "forget" to eat because you're too busy, put a reminder on your computer or a sticky note by your phone
The best meal / snack combination is some complex carbohydrates:
in combination with protein:
Meat
Fish
Chicken
Cheese
Eggs
Beans
Tofu
Carbohydrates are easy to digest & give you fuel within the least amount of time. Eating carbohydrates raises levels of serotonin, a chemical in the brain which helps you feel calmer. The protein in food tends to make you feel a bit more alert.
Combinations could include:
Crackers & cheese
Fruit & yogurt
A small sandwich
Hummus with vegetables
A hearty soup with crackers
An energy bar
Limit your intake of alcohol & caffeine. Caffeine & alcohol are both stimulants & can definitely affect your mood both during consumption & after. Small amounts of caffeine, e.g., can give you energy or make you feel alert but too much can make you anxious & affect sleep. Alcohol can affect sleep patterns & heighten feelings of depression.

Eat your fruits & vegetables. Some research suggests that components in these foods may help boost immunity which often suffers when under stress.

Listen to your body & avoid foods which cause you distress. Many people find that when they're under stress, rich, spicy or fatty foods are more difficult to digest. Other people find gas-producing foods like cabbage, onions & other vegetables may be more difficult to digest when stressed.

Don't neglect exercise. It's a wonderful way to feel better & is known to alleviate stress.
Be careful of supplements guaranteed to prevent stress. There's no pill that makes your stress go away or makes it easier to cope. But, if you feel you aren't eating well thru a difficult period, a multivitamin may fill in the missing pieces.


Nutrient Needs
Teen girls need extra nutrients to support the adolescent growth spurt, which begins in girls at ages 10 or 11, reaches its peak at age 12 & is completed at about 15.
This intensive growth period brings dramatic increases in height as well as hormonal changes affecting every body organ, including the brain. Iron is especially important w/the onset of menstruation in girls. The recommended daily allowance for iron is 12 - 15 milligrams (mg) a day.
Teen girls need more iron than boys because they lose iron during their menstrual periods. Girls with a heavy flow need more iron than girls with a light flow.
Teen girls , 14 to 18 years of age, should aim to have 15 mg of iron each day.
Over 8 in 10 teen girls ages 12 - 19 (86.6%) don't obtain recommended levels of calcium in their diets. Nearly 3/4 of teen girls also fall short of consuming recommended amounts of iron.
Watch Your Calcium Intake
Calcium is a mineral that is needed to:
Build strong bones & healthy teeth
Without enough calcium, your bones may end up being thin & weak later in life (osteoporosis), which means a higher risk of bone fractures. Increasing calcium intake is critical to this period of dramatic bone growth.
Poor diet habits during the teen years also can put women at risk for osteoporosis & cardiovascular disease later in life. We maximize building bone in the teen years & there's no way to undo the damage done by calcium shortage. I stress to girls the importance of getting calcium during their teens. If they don't like milk products, I recommend taking Tums as a calcium supplement. Some dark leafy vegetables, especially broccoli, also are good sources of calcium.(excerpt from: Teen-age girls need to eat well, worry less about figures)
Scientists have estimated that nearly 45% of the adult skeleton is formed during adolescence. Humans have a limited period of time in their lives to make significant increases in bone mass, slowing dramatically by the mid to late 20's.
Bone mass in the body is sometimes compared to a savings account at the bank that a person can build-up when he or she is young & begins to draw upon later in life.
Therefore, w/a larger "savings account" of bone stored early, there may be reduced risk of bone-related problems like osteoporosis later. This is why osteoporosis is often called a "pediatric disease" today.
While osteoporosis may not occur until much later in life, it's ultimately due to the weakening & loss of the bones we built as children.
Major sources of calcium & vitamin D (another important nutrient that helps the body absorb calcium), w/2 or 3 servings recommended each day. Calcium intake during the teen years is often low because many teen-agers drink soda, sports drinks & juice instead of milk.
In addition, teen females, who may need even more calcium than teen males, often avoid dairy products because they're counting calories & think that all dairy products are high fat foods. There are reduced fat & even no fat forms that have as much (& sometimes more) calcium as the higher-fat forms. Calcium also is found naturally in many non-dairy foods, or added to other foods, such as some brands of juice, cereal & bread.
Foods that are good sources of calcium include:
yogurt
milk
fortified soymilk
fortified orange juice
cheese
tofu
sardines
collard greens
spinach
fortified cereals & breads
Make sure you get enough calcium every day. For teens, the recommended daily total is 1,300 milligrams
Teens with eating problems may wear oversized clothing to hide weight loss or gain, visit the restroom frequently after meals, exercise compulsively or excessively, develop food rituals like cutting food into tiny pieces, avoid social occasions that involve food, or appear moody or depressed.
teen girls consume less than a cup of milk a day
one of the more important reasons that teenscene includes a diet / nutrition page on a mental health site is - diet can affect your mental health.
even lack of water can affect mental health.... when you're dehydrated you're at greater risk of increased symptoms from anxiety & depression.
changing your eating habits so that you're eating for health affects you not only physically but mentally.
your goal is to make health smart choices so you don't suffer negative consequences. learning how to eat correctly as a teen will not only affect your health in a positive manner now, but just think of what you can teach your children in the future so that you can spare them the turmoil of re-learning how to eat later in life.
anddddd.......girlz...... guyz absolutely adore girlz who take really good care of themselves by being food informed... they like to know that you care about yourself enough to consider the value of what you're putting into that awesome body of yours.... read this column in the right column written by yours truly (in purple) to see why you need to take care of your "priceless self!"
one way you must take care of yourself is to monitor what you put into your "priceless" body....
if a teen girl doesn't have at least 17% body fat, she won't have normal periods
Nutrition & Diet Alternatives
While the connection isn't completely understood, it's useful to know how diet might help or hinder the way the brain works.
Aside from the obvious effects of caffeine & alcohol, the protein, carbohydrate & fatty foods we eat can have definite effects on our brain chemistry. Although no diet can offset the tedium of repetitive tasks, what you eat or don't eat can help determine whether you're awake or ready to doze.
A well-balanced diet is also important because nutritional deficiencies can affect behavior. For example, anemia, which is the most common deficiency disease, often causes depression.
Having too much to eat can also decrease alertness. One Scottish study showed that a large meal (i.e., Thanksgiving-like portions) decreased performance on a complex task about as much as going without sleep for a night.
Additionally, although simple sugars are sources of quick energy, studies show that high-carbohydrate meals often lead to sleepiness, decreased attention span, depression & impaired concentration.
High sugar consumption leads to the production of insulin, which in turn leads to an increased passage of the amino acid tryptophan across the blood-brain barrier. Tryptophan is the precursor of the neurotransmitter, serotonin. Serotonin is the neurotransmitter associated with relaxation. (That's why taking tryptophan was popular as a relaxant/sedative.)
Studies in the journal Biological Psychiatry found that the antioxidant selenium (100 mcg daily) could have a mood-elevating effect in individuals having a low blood level of this nutrient.
Deficiencies of folic acid, vitamin B-12 & B-6 also tend to be found in depressed individuals. It's unclear whether these deficiencies are a cause or an effect of the depression, but it stands to reason that a healthful diet is important.
If you can't or won't eat well, consider taking an all-purpose vitamin & mineral supplement. Aside from the fact that you'll be giving your body needed nutrients, it may help your mood.
Food allergies & intolerances can affect your moods
.
If your moods tend to swing, shift into detective mode to see if you can record what you're feeling when, & what you had to eat at or around that time. Keep in mind though, that food sensitivities can look like allergies, especially if the reaction isn't immediate. If you think a food allergy is the answer, discuss your findings with a health professional.
starving yourself is bad for your brain, muscle & bones
Fiber
One medium potato (5.3 ounces) with skin contains 3 grams, or 12% of the recommended daily intake for fiber. Preliminary studies show that fiber is beneficial for a healthy digestive system & may help reduce the risk of some cancers & possibly heart disease. According to researchers at Pennsylvania State University, consuming adequate fiber & water helps increase satiety between meals.
Carbohydrates: 45 to 65% of your total daily calories should be carbs...
Foods that contain complex carbohydrates are the main source of energy for the body. Although some advocates of high-protein, low-carbohydrate diets recommend cutting back on or eliminating carbohydrate-containing foods such as potatoes, carrots & dried fruit, many nutrition experts believe that high-protein, low-carbohydrate diets are potentially unhealthy & are not beneficial for maintaining long-term weight loss. Because these diets tend to be high in saturated fats & low in fruits, vegetables & grains, they may increase the risk for heart disease & some cancers.
Protein: 10 to 35% of your daily total calories should be from protein
Protein is essential to human life, every cell in your body contains it. Your skin, bones, muscle & organ tissue all contain protein. It's found in your blood, hormones & enzymes as well.
Protein is also a nutrient found in many foods.
Legumes (dried beans)
Poultry
Seafood
Meat
Dairy products
Nuts & Seeds
are your richest sources of protein. Grains & vegetables supply small amounts. Remember to choose your sources of protein wisely.
Many high protein foods are also high in fat & cholesterol.
The amount of protein your body needs varies depending on your weight.
i.e., a 140 pound woman needs about 51 grams of protein a day, & a 175-pound man needs about 64 grams a day, based on the estimated requirement of 0.364 grams per pound (0.8 grams per kilogram) of body weight.
Most Americans typically eat far more protein than they need. Your body stores the extra calories from protein as "fat."
Fat: 20 to 35% of total calories
Unlike protein & carbohydrates, fat is an extremely concentrated form of energy that contains little water. Among its many important tasks are aiding in the absorption of many essential vitamins, helping maintain the structure & function of cell membranes & assisting your body's immune system. But too much fat can have a negative effect on your health, such as increasing your risk of heart disease, diabetes & obesity.
The food you eat has several different kinds of fat, including:
Saturated fat This type of fat can be found in butter, cheese, whole milk, cream, eggs, meat, poultry, chocolate, coconut, palm oil, lard & solid shortenings.
Polyunsaturated fat Vegetable oils, such as safflower, corn, sunflower, soy & cottonseed oils, are high in polyunsaturated fat.
Trans fat Most margarines & shortenings are high in trans fat. Commercial baked goods & fried foods, such as doughnuts or french fries, also have significant amounts of trans fat.
Monounsaturated fat. Foods high in monounsaturated fat include avocados, nuts & olive, peanut & canola oils.
About 20% to 35% of your daily calories should come from fat. To reduce fat in your diet, choose lean foods, such as fish, skinless white poultry & low-fat dairy products & eat more foods naturally low in fat, such as fruits, vegetables & whole grains.
so what should you do?
No single food can supply all the nutrients in the amounts you need. To make sure you get all the nutrients & other substances you need for health, build a healthy base by using the Food Guide Pyramid as a starting point.
why care about food groups ?
There's no one "miracle food" or supplement that can supply all of your nutritional needs. Certain foods supply mainly proteins, other foods contain vitamins & minerals & so on. The key to balancing your diet is to combine different foods so that nutrient deficiencies in some foods are made up by nutrient surpluses in others.
Eating a variety of foods is the secret.
Bread, Cereal, Rice & Pasta Group All whole-grain & enriched breads & cereals, such as cooked or ready to eat cereals, bread, macaroni, grits, spaghetti, crackers, noodles, & rice
Contributes complex carbohydrates (starch & fiber) & significant amounts of protein, B vitamins & iron.
6 to 11 servings daily
1 serving is
1 slice of bread
1/2 hamburger bun or English muffin
1 small roll, biscuit, or muffin
3 to 4 small or 2 large crackers
1/2 cup cooked cereal, rice, or pasta
1 ounce ready-to-eat breakfast cereal
what do you know about grains?
Any food made from wheat, rice, oats, corn, or another cereal is a grain product. Bread, pasta, oatmeal, cornflakes, & grits are all grain products.
Whole & refined grains - What are they?
There are two main types of grain products: whole & refined.
Whole grains contain the entire grain kernel:
the bran
the germ
& the endosperm
Examples include:
whole-wheat flour
bulgur
oatmeal
rye bread
whole cornmeal
brown rice
Refined grains have been milled, which means the bran & germ are removed. This process also removes much of the B vitamins, iron, & dietary fiber. Some examples of refined grains are:
wheat flour
enriched bread
white rice
Some refined grains are enriched. This means certain B vitamins (thiamin, riboflavin, niacin, folic acid) & iron are added back after processing. Fiber is not added back to most enriched grains.
Whats so great about grains?
Many people around the world use grains as a staple. In the United States, grains form the base of the Food Guide Pyramid & help form the foundation of a nutritious diet. Grains are great because:
They provide vitamins, minerals, complex carbohydrates ( starch & dietary fiber ) & other substances important for health.
Whole grains, as part of a healthful eating pattern, may help protect you against many chronic diseases.
Fiber-containing foods, such as whole grains (& many fruits & vegetables) promote proper bowel function.
Fiber-containing foods also help provide a feeling of fullness with fewer calories.
Grains differ in their nutrient content, so it's important to choose a variety daily. While whole grains are good sources of fiber, refined grains aren't. Fiber is best obtained from foods rather than from fiber supplements. This is because foods provide many different types of fiber & other protective substances. Use the Nutrition Facts label on food packages to help you choose grains that are good sources of fiber.
How many servings of grains do you need each day?
The Food Guide Pyramid recommends a range of servings ( 6-11 ) for the Grains group. The amount that is right for you depends on your calorie needs. Almost everyone should have at least 6 servings daily, several should be whole grains. People with high calorie needs, such as teen boys & active men, need 11 servings daily.
How do you know if a grain product is a whole grain?
Read the ingredient list on the food label. For many whole grain products, the words whole or whole grain will appear before the grain ingredient's name. The whole grain should be the first ingredient listed. Wheat flour, enriched flour & degerminated cornmeal are not whole grains. Another tip for finding whole grain products is to look for the whole grain health claim
"Diets rich in whole grain foods & other plant foods & low in total fat, saturated fat & cholesterol may help reduce the risk of heart disease & certain cancers"
on food product labels. Foods that bear the whole grain health claim must:
Contain 51% or more whole grains by weight
Be low in fat
To increase your intake of whole grains
Choose foods that name one of the following ingredients first on the label's ingredient list. These are all whole grains.
brown rice
oatmeal
whole grain corn
whole wheat
bulgur
pearl barley
whole oats
wild rice
graham flour
popcorn
whole rye
Try these tips for ways to include a variety of whole grains. Try a snack mix made from ready-to-eat, whole grain cereals.
Choose a whole grain (whole-wheat or oatmeal) muffin
Use whole grain bread or cracker crumbs in a meatloaf
Try brown rice stuffing (cooked brown rice, onion, celery & seasonings) in baked green peppers or tomatoes
Choose cookies made with some whole grain flour or oatmeal
Try a whole grain snack chip, such as baked tortilla chips.
For a change, try brown rice or whole-wheat pasta
Use whole grains in mixed dishes, such as pearl barley in vegetable soup & bulgur in casseroles or salads.
Did you know?
Most grain products, including whole grains, are low in fat, unless fat is added in processing, in preparation, or at the table.
For example, English muffins & bagels are low in fat, while cookies, pastries, & croissants tend to be rich in fat.
Color isn't an indication of whole grain.
Bread can be brown because of molasses or other ingredients, not necessarily because it contains whole grains.
Food products labeled with the words "multi - grain," "stone-ground," "100% wheat," "cracked wheat," "seven-grain," or "bran" are usually not whole-grain products.
Some processed foods such as rye or whole wheat crackers & some ready to eat cereals (e.g.,whole wheat flakes) are whole grains.
You can tell how much fiber is in a food by checking the Percent Daily Value on the Nutrition Facts label.
After the game, practice session or workout, much of the glycogen in your muscle & liver tissue has been used up & synthesis, or creation, of new muscle protein slows. To promote glycogen recovery, consume nutritious foods & drinks that are high in carbohydrates. When you eat the right foods, your body can replace lost glycogen rapidly & normal synthesis of new proteins can resume.
Whole foods like cereals, breads & pastas with a glass of milk are better for total recovery than pure carbohydrate supplements.
A mix of whole foods contains proteins, minerals & vitamins in addition to carbohydrates. You need these other nutrients along with high levels of carbohydrates for a complete, rapid recovery.
To insure that you get enough carbohydrates, take in one gram of carbohydrates for each kilogram (2.2 pounds) of body weight. For example, a 110 pound athlete should consume about 50 grams of carbohydrates for maximum glycogen replacement after an event. A 156-pound athlete would need about 70 grams of carbohydrates. One ounce of breakfast cereal contains about 20 grams of carbohydrates, & one slice of bread has about 12 grams.
Remember, whole foods, such as breads & cereals, when eaten with beverages like milk promote more rapid recovery than pure carbohydrates alone.
To assist in total, rapid recovery, you should consume nutritious foods & drinks as soon as you can tolerate them after an event or workout. Ideally, you should eat food within 2 hours afterward. However, if you can't tolerate eating that soon, choose what's comfortable for you.
Did you know?
Most grain products, including whole grains, are low in fat, unless fat is added in processing, in preparation, or at the table.
For example, English muffins & bagels are low in fat, while cookies, pastries, & croissants tend to be rich in fat.
Color isn't an indication of whole grain.
Bread can be brown because of molasses or other ingredients, not necessarily because it contains whole grains.
Food products labeled with the words "multi - grain," "stone-ground," "100% wheat," "cracked wheat," "seven-grain," or "bran" are usually not whole-grain products.
Some processed foods such as rye or whole wheat crackers & some ready to eat cereals (e.g.,whole wheat flakes) are whole grains.
You can tell how much fiber is in a food by checking the Percent Daily Value on the Nutrition Facts label.
After the game, practice session or workout, much of the glycogen in your muscle & liver tissue has been used up & synthesis, or creation, of new muscle protein slows. To promote glycogen recovery, consume nutritious foods & drinks that are high in carbohydrates. When you eat the right foods, your body can replace lost glycogen rapidly & normal synthesis of new proteins can resume.
Whole foods like cereals, breads & pastas with a glass of milk are better for total recovery than pure carbohydrate supplements.
A mix of whole foods contains proteins, minerals & vitamins in addition to carbohydrates. You need these other nutrients along with high levels of carbohydrates for a complete, rapid recovery.
To insure that you get enough carbohydrates, take in one gram of carbohydrates for each kilogram (2.2 pounds) of body weight. For example, a 110 pound athlete should consume about 50 grams of carbohydrates for maximum glycogen replacement after an event. A 156-pound athlete would need about 70 grams of carbohydrates. One ounce of breakfast cereal contains about 20 grams of carbohydrates, & one slice of bread has about 12 grams.
Remember, whole foods, such as breads & cereals, when eaten with beverages like milk promote more rapid recovery than pure carbohydrates alone.
To assist in total, rapid recovery, you should consume nutritious foods & drinks as soon as you can tolerate them after an event or workout. Ideally, you should eat food within 2 hours afterward. However, if you can't tolerate eating that soon, choose what's comfortable for you.
Fruit Group All fruits & their juices
Fruits taste great & they're bright & colorful, easy to find, & easy to prepare & eat. There are so many to choose from.
Fruits are available in many different forms - fresh, frozen, canned, dried, & as juice. All are good ways to get the recommended 2 to 4 servings of fruits a day. Here are some ways you can eat more fruits throughout the day.
At breakfast, top your cereal with bananas or peaches
Add blueberries to pancakes
Drink 100% orange or grapefruit juice
At lunch, pack a tangerine, banana, or grapes to eat
Choose fruits from a salad bar
Dont forget individual containers of fruits, they are easy & convenient.
At dinner, add crushed pineapple to coleslaw
Include mandarin oranges in a tossed salad
Have a fruit salad for dessert
For snacks:
Spread peanut butter on apple slices
Have a frozen juice bar (100% juice)
Top frozen yogurt with berries or slices of kiwi fruit
Snack on some dried fruit
Good source of many vitamins & minerals. Good sources of vitamin C include citrus fruits & their juices, melons, & strawberries. Apricots are good sources of vitamin A.
5 servings daily
1 serving is
1 whole fruit such as a medium apple, banana, or orange
1/2 grapefruit
3/4 cup (6 ounces) of juice
1/2 cup (4 ounces) of berries
1/2 cup (4 ounces) of cooked or canned fruit
1/4 cup of dried fruit
think about trying a variety of fruits...
let your tastebuds explore something different!
· Try berries, half a grapefruit,or dried apricots for dessert or snack
appeal to your senses
· Enjoy raw fruits
Consider Convenience
buy fruits individually or pre-cut
use dips on the side with fruit
· Try low-fat yogurt or pudding as a dip for melons
keep fruits in sight
put a bowl of fresh fruit on a table
Use your Blender
· Make a fruit smoothie by blending low-fat milk or yogurt with fresh or frozen fruit. Try strawberries, bananas, peaches, & other fruits.
When you bake, use fruits as ingredients
· Try applesauce as a fat-free substitute for some of the oil when baking cakes.
Vegetable Group All vegetables, including dark green, deep yellow, & starchy vegetables, & their juices
Provides vitamins & minerals that complement other food sources. Good sources of Vitamin C include tomatoes, broccoli, & brussel sprouts. Good sources of Vitamin A include carrots, broccoli, spinach, greens, pumpkin, & sweet potatoes.
5 servings daily
1 serving is
1/2 cup of cooked vegetables
1/2 cup of chopped raw vegetables
1 cup of leafy raw vegetables such as lettuce or spinach
3/4 cup (6 ozs.) of juice
Fats: The good & the bad
You're ready to sauté fresh vegetables for dinner, but you face a weighty decision. Do you cook your vegetables in butter or margarine? Or would canola oil or olive oil be better? Maybe you should avoid fat altogether & use a nonfat cooking spray instead.
First, know that not all fats are created equal. Many foods contain several different kinds of fat, including saturated, polyunsaturated, monounsaturated & trans fat, & some types are better for your health than others. In addition, it's not necessary that you completely eliminate all fats from your meals.
Rather, choose the best types of fat & enjoy them in moderation.
Role of fats in nutrition
Your body needs fat to function properly. Besides being an energy source, fat is a component used in the production of several hormone-like compounds called prostaglandins that help regulate blood pressure, heart rate, blood vessel constriction, blood clotting & the nervous system.
In addition, dietary fat carries fat-soluble vitamins, vitamins A, D, E & K, from your food into your body. Fat also helps maintain healthy hair & skin, protects vital organs, keeps your body insulated, & provides a sense of fullness after meals (satiety).
Too much fat can have a negative impact on your health. A high-fat diet can increase your risk of heart disease, high blood cholesterol, diabetes & some kinds of cancer. It may also lead to obesity, a risk factor for several diseases, including cancer, gallstones, diabetes, liver disease & osteoarthritis.
When your parents set a different example. If you're personally interested in eating more healthfully but your parents are "victims" of the typical fat-laden American diet, take an active role in planning the shopping list or even offer to make a meal each week.
Offer to do the shopping or tell your parents about some foods you'd like to incorporate in your diet. Suggest experimenting with different fruits & vegetables each week. Be in charge of making a salad for each dinner you eat together at home.


Causes of Over Eating - Emotional reasons
Food is the body's fuel - but it's also much more than that. Most people learn early in life that food serves other purposes besides nutrition.
Your mother may have given you ice cream, along with hugs, when you hurt yourself as a child.
You may have been rewarded with a special dinner at a restaurant when you earned straight A's in 8th grade.
Maybe as a college student, you got in the habit of munching on food as a way to get through exams.
Today, you may keep using food to fill emotional needs, contributing to your weight management difficulties.
Using food this way is very common. People eat to;
reward themselves
celebrate occasions
entertain others
allow food to become the center of social activity
calm their nerves
comfort themselves
numb themselves from emotional pain, hoping food can stifle anger, rejection, or sorrow
Almost all of us are ruled by habit. We eat when the clock tells us to-even when we're not hungry.
Over Eating - Hunger vs. Emotional Needs
Successful weight management usually involves developing new insights about emotions, social situations & food.
First, it's helpful to acknowledge that overeating may have served a useful purpose in helping you get through stressful events. But now it's possible to come up with other ways to meet your emotional needs.
Next, it helps to recognize the difference between hunger signals or internal cues of hunger & fullness & emotional need. This sounds straightforward, but many people confuse the physical discomfort of sadness, anger, & fear with the physical discomfort of needing food. You may "feel hungry" all the time because you've been conditioned to substitute food for more directly meeting many emotional needs.
Over Eating & Emotional Triggers
How can you untangle your emotional connections to food? One way is to use a food diary to identify emotional triggers. Keep an accurate record for at least one week of what you eat, when, & where. Include how you feel when you were eating.
Ask yourself: What happened today to make me feel this way? You may discover patterns that reveal the emotional cues that cause you to turn to food.
Once you've tracked down a pattern, try to find an alternative to eating that will soothe your emotions.
For instance, you might find out that your worst food binges happen on Sunday nights, just as you're anticipating a tough week at school.
Or maybe your eating seems most out of control around your parents, who find fault with your new love interest. Try to deal directly with your anger. Call a friend & vent your feelings. Take a career class. Talk to a counselor. If you're lonely, reach out to other people. Join a health club. Plan a vacation.
Stress-related Eating
Stress deserves particular attention. More than 2/3 of overweight adults report that they eat when they're stressed. When you're stressed out, you may eat too much or make unhealthy food choices, such as reaching for a bag of potato chips when you otherwise would eat fruit.
SOURCE: www.lifeclinic.com


Teen weight loss: Safe steps to a healthy weight
From MayoClinic.com
Special to CNN.com
Teenage obesity is a dangerous - & growing - problem. But what can you do about it? Plenty. Turn your concern about your teenager's weight into action.
There's no magic bullet for teen weight loss. The key to success is adopting healthy habits that can last a lifetime.
Start with a heart-to-heart (Note: teens just remember this article is geared towards helping parents, but hey! it's got some good info!)
If your teen is overweight, he or she is probably concerned about the excess weight, too. Aside from lifelong health risks such as:
high blood pressure
diabetes
the social & emotional fallout
of being overweight can be devastating for a teenager. Offer support & gentle understanding - & a willingness to help your teen take control of the problem.
You might say, "I can't change your weight. That's up to you. But I can help you make the right decisions."
Dispute unrealistic images
Weight & body image can be delicate issues - especially for teenage girls. When it comes to teen weight loss, remind your teen that there's no single ideal & no perfect body. The right weight for one person might not be the right weight for another.
Rather than talking about "fat" & "thin," encourage your teen to focus on practicing the behaviors that promote a healthy weight. Your family doctor can help set realistic goals for body mass index & weight based on your teen's age, height & general health.
Resist quick fixes
Help your teen understand that losing weight & keeping it off - is a lifetime commitment. Fad diets may rob your growing teen of iron, calcium & other essential nutrients.
Weight-loss pills & other quick fixes don't address the root of the problem. And the effects are often short-lived. Without a permanent change in habits, any lost weight is likely to return & then some.
Promote activity
Like adults, teens need about 60 minutes of physical activity a day. But that doesn't mean 60 solid minutes at a stretch. Shorter, repeated bursts of activity during the day can help burn calories, too.
Team sports thru school or community programs are great ways to get active. If your teen isn't an athlete or is hesitant to participate in certain sports, that's OK.
Encourage him or her to walk, bike or in-line skate to school, or to walk a few laps thru the halls before class. Suggest trading one hour of after-school channel surfing for shooting baskets in the driveway, jumping rope or walking the dog.
Even household chores such as vacuuming & washing the car have aerobic benefits.
Eat breakfast
If your teen fights the alarm clock the way it is, getting up even earlier to eat breakfast may be a tough sell. But it's important. A nutritious breakfast will jump-start your teen's metabolism & give him or her energy to face the day ahead. Even better, it may keep your teen from eating too much during the rest of the day.
If your teen resists high-fiber cereal or whole-wheat toast, suggest last night's leftovers. Even a piece of string cheese or a small handful of nuts and a piece of fruit can do the job.
Snack wisely
It can be tough to make healthy choices when school halls are lined with vending machines, but it's possible. Encourage your teen to replace even one bag of chips a day with a healthier grab-&-go option from home:
Frozen grapes

Oranges

, strawberries or other fresh fruit

Sliced red, orange or yellow peppers

Cherry tomatoes

Baby carrots

Low-fat yogurt or pudding

Pretzels

Graham crackers

String cheese
Watch portion sizes
When it comes to portions, size matters. Encourage your teen to scale back & stop eating when he or she is full. It might take just one slice of pizza or half the pasta on the plate to feel full & there's no shame in sharing a meal, ordering a smaller portion or taking home leftovers.
Count liquid calories
The average 12 oz. can of soda has 150 calories & 10 tsps. of sugar. The calories & sugar in fruit juice, specialty coffees & other drinks can add up quickly as well.
Drinking water instead of soda & other sugary drinks may spare your teen hundreds of calories & a day's worth of sugar - or even more. For variety, suggest flavored water, seltzer water or unsalted club soda.
Allow occasional treats
Late-night pizza with friends or nachos at the mall don't need to derail your teen's healthy-eating plan. Suggest a breadstick & marinara sauce instead of garlic bread dripping in butter & cheese, or a shared snack rather than a full-size order.
Let your teen know that he or she is in control & an occasional indulgence is OK. A trend toward healthier habits is what really matters.
Make it a family affair
Rather than singling out your teen, adopt healthier habits as a family. After all, eating healthier foods & getting more exercise is good for everybody.
Encourage the entire family to eat more fruits, veggies & whole grains. Be sure to set a good example yourself.

Leave junk food at the grocery store. Healthy foods sometimes cost more, but it's an important investment.

Try new recipes or healthier alternatives to family favorites.

Banish food from the couch to curb mindless munching.

Plan active family outings, such as evening walks or weekend visits to a local recreation center.


The image of the impossibly thin supermodel is everywhere:
on television
in countless ads for weight loss products
most predominately plastered on every fashion magazine cover at the newsstand
Society as a whole has been trained to believe that these women are the norm, when the truth is that they're the exception, not the rule.
The quest to emulate these fantasy women 1970's and 1990's has had serious repercussions on the many women's health in the past few years. Between the percentage of Americans suffering from an eating disorder has doubled, according to the U.S. Public Health Service's Office on Women's Health.
The problem is most prevalent among teenage girls. Eating disorders can range from the abuse of diet pills to having Anorexia nervosa or Bulimia nervosa. If left untreated, these disorders can pose severe health problems and in some cases, result in death.
While there's no single reason why a teenager might develop an eating disorder, there are several contributing factors that might play a role:

Social Pressures. Aside from the omnipresent media reinforcement that being skelletally thin is attractive, there are many other factors that can influence teenage girls. A major culprit can be found in peer pressure. If your daughter has friends who obsess over being thin, she may be more likely to follow in their footsteps. Teenage boys can also put pressure on their girlfriends to keep unrealistically thin.
Approval & Attention. If a teenage girl begins to receive compliments & attention due to weight loss, she will probably find it very gratifying. This may encourage her to practice unsafe dieting techniques in order to maintain or further the weight loss.
Seeking Control. The teenage years are when girls look for ways to exercise control in their lives wherever possible. Teenage girls may believe that they can control their appearance by resorting to unsafe eating habits like binging & purging. They may also feel that they can stop doing these things at any time, giving them a false sense of control.
Stress. Teenagers face many stressors that are somewhat unique to their age group. Aside from the typical desire to "fit in" & get good grades, many teenagers are trying to balance things like schoolwork, home life, friendships, after-school jobs & sports, just to name a few. These pressures can easily lead a teenager down the path to dangerous eating habits.
Myths & Facts on Size & Bodies
Myth: Barbie & Ken are hot!

Fact: If Barbie were a real woman -
She'd have to grow to be 7' tall.
She'd have a bust that was between 38-40", her waist 18-24", her hips around 33-35:
Barbie's weight would be 110 pounds.
If she were a real woman-Barbie would have to walk on all fours due to her proportions. If Ken were a real man-he would be 7', 8" tall. An average man would have to add 7" to his chest & about 8" to his neck to equal Ken's measurements.

Myth: Fat people are ugly.

Fact: Beauty is a learned concept & the cultural norm of beauty changes over time. At the turn of the century, the leading sex symbol, Lillian Russell, weighed over 200 pounds.
Marilyn Monroe would be considered "overweight" today. The media, advertisers & the diet industry tend to set the standard of beauty in today's society. We must remember that they're selling us dissatisfaction w/our bodies in order to make a profit.

Myth: Fat people are all at health risk.

Fact: There are both health risks & benefits associated w/being fat. Research seems to indicate that the healthiest weight is a stable weight, even if a person weighs more than average. The best way to maximize your health is to adopt a healthy lifestyle, which includes regular physical activity.

Myth: You have to exercise a lot for it to do any good.

Fact: There are big health benefits in accumulating 30 minutes of moderate activity on most days (10 minutes 3 times a day equals 30 minutes!). But any movement is better than no movement. You could start w/a 5 minute walk today & build up from there.

Myth: There's no such thing as too much exercise.

Fact: Compulsive exercising is a disorder & exercising too much can have serious physical & emotional effects. Exercise becomes a problem, or an addiction, when you prioritize it over most other parts of your life. You may feel anxious, guilty, unattractive or out of control when you're unable to exercise. You may continue to exercise even when it poses a risk to your health.

Myth: Fat people are fat because they're lazy.

Fact: Different people have different bodies. Sure, there might be some lazy fat people, but there are also plenty of lazy thin people. All of our bodies have a different natural baseline size.
While food intake & exercise may contribute to changing this some, there are also many other factors involved that can't be controlled, such as metabolism, bone structure & genetics.
Just because someone is fat doesn't mean they're anymore lazy than someone who is thinner.
Myth: I'll be able to tell if someone has an eating disorder.

Fact: There are many types of eating disorders & they all manifest themselves differently. Many people w/eating disorders are very good at hiding their eating & exercising habits.
A person can be fat, thin or anywhere in between & have an eating disorder. Even if they don't meet the medical criteria for size, weight or behavior of an eating disorder, it doesn't mean that they don't need help.
Eating disorders get worse as they go on & it's even possible for the person w/ the eating disorder to not know that there's a problem.
Myth: Eating disorders are a woman's problem.

Fact: Eating disorders affect many people regardless of sex, gender identity, race, ethnicity, age, class or sexual orientation. All types of eating disorders affect men as well as women, including anorexia, bulimia, compulsive overeating & over-exercise.
Due to the myth that eating disorders don't affect men, fewer men who have eating disorders have actually been labeled as such. Most figures say that about 10% of people w/eating disorders in the U.S. are men, though even this number may be low.
Myth: All fat people are compulsive overeaters.

Fact: The compulsive eater, whether fat or thin, is a person w/an eating disorder. Simply being fat doesn't indicate the presence of an eating disorder.
Studies which set out to prove that fat people eat more than thin people concluded that there's no measurable difference in the food consumption of fat & thin people.
Compulsive dieters, who ignore their body's hunger messages, tend to become obsessed w/food & usually overeat after a round of dieting.

Myth: I want to look like a magazine model in real life.

Fact: You may want to look like a model, but it's important to understand that even models don't look like their pictures in real life. There are many tricks to "doctoring" pictures.
Some techniques include:
airbrushing
computer alterations
special lighting to cast shadows in just the right places
even black & white photography, especially on "muscular" men so that the definition of muscles is greater
All types of media trick us into thinking that there are people who look far more "perfect" than any person really ever does.

Myth: If I hate my body, there's nothing I can do about it.

Fact: There may be little you can do to change the body you have, but there are many things you can do to change your way of thinking about your body.
To build your body-confidence, try new activities & find things that your body is good at doing. For every negative thought you have about your body come up w/a positive one to counter it.
Try not to break your body down into parts, but rather think of it as a whole, functional unit. For more ways to improve your body-confidence check out 15 Ways to Create a Body-Positive World.

learn how to eat for life........
not just for today or tomorrow......
Remember: your body uses the energy from food eaten 1 to 4 hours before exercise.
Avoid eating a huge meal before your exercise routine, workout or sports game: a sandwich is a better idea.
Something as simple & fast as a bowl of cereal will fill your stomach, but not slow you down.
Think carbohydrates: the complex kind include foods like bagels & whole wheat pretzels; the simple kind include fruits.
Before the game, make it low-fat: i.e., eat something like chicken tacos & hold the burrito with cheese & sour cream for later.
Fats before the game can upset your stomach during exercise.
Drink water; lots & lots of it.
Eating the right foods can improve mental health, research suggests.
A survey of 200 people found 88% reported that changing their diet improved their mental health significantly.
26% said they had seen large improvements in mood swings, 26% in panic attacks & anxiety & 24% in depression.
People said cutting down on food "stressors" & increasing the amount of "supporters" they eat had a beneficial effect on their mood.
Stressors highlighted included sugar (80%), caffeine (79%), alcohol (55%) & chocolate (53%).
Supporters included water (80%), vegetables (78%), fruit (72%) & oil-rich fish (52%).
Girls who are on birth control pills need to consume more foods like peanut butter, bananas, chicken & fish because the tablets reduce the absorption of vitamin B6, adds Baker.
Folic acid, or folate, also is essential in the childbearing years to prevent birth defects. This nutrient can be found in leafy greens such as spinach, dry beans & peas & fortified cereals & grain products & orange juice.
Although cancer is rare among young women, it's the 3rd leading cause of death for women ages 15 to 24 (following accidents & homicide).
Studies show that 25% to 39% of teenage girls may be affected by iron-deficiency anemia.
Anemia is a critical health concern for adolescents because it affects growth & energy levels. It's of particular concern for girls because during pregnancy.
Anemia is associated w/premature births, low birth weight, & perinatal & maternal mortality.
Teen girls who skip meals are less likely to meet the recommendations for iron.
Preventing undernutrition is of special importance for adolescent girls because it can result in poor pregnancy outcomes, in particular low birth weight & consequently increased risk of infant mortality.
Undernutrition may also limit school achievement & work productivity.
Adolescence is a time of rapid growth & change leading to an increased need for micronutrients such as iron.
While skin conditions often can't be avoided, there are some factors a person can control to help keep their skin healthy & attractive. One of these factors is your diet. What you eat will ultimately affect your skin for a variety of reasons.
Diet Dos for Glowing Skin
look to your parents' example then think about it....
what do you want to feel like, look like & eat like for the rest of your life?
i'm askin' you .... angels? princesses can't grow wings if they're filling up on junk food, fast food & soft drinks!
what do you want for yourself? how much do you love yourself? what are you going to give to yourself to make you shine from the inside out?
a healthy diet needs to come first for my girlz!
girlz... angels... princesses... it's like this....
it's just me, you're caring friend, kat, here telling you that really! you have to begin to think of food as "fuel" - "fuel" for your very important body that is the living quarters of a very important - "YOU!"
everything on this page is put here - in love - for you, each one of you that finds your way here....
no joke, it's one of the most important pages in this website. if you can begin to think of food, the different kinds of food, as the different types of fuel your body needs to keep you lookin' great & feeling great, you've got it made for life, that's right - for life!
please think about it - think about it many times, when you're obsessin' about your weight - either too thin or too fat - it's your body, gotta love it, and gotta love what's in it - "YOU!"
kat
remember, the underlined link words about feelings & emotions are provided so that you can click on them to travel over to another site of mine, and explore that specific emotion or feeling! it will open in a new browser window so you won't lose your original page, this one.
So.... if you're feeling sad, loney and restless and you decide you might be feeling "insecure," - you can click on that word to go to emotional feelings, 4 to read more about feeling insecure, and that might help you to help yourself - feel better!
What Teens Need
More than any other age group, teens need a lot of energy. Energy comes from calories & on a daily basis, teenage boys need about 2,500 to 3,000; teenage girls need about 2,200 calories.
The good news is that most teens have no problem acquiring them. But parents should note how the calories are being consumed. A bag of potato chips with a 44-ounce Big Gulp will add calories quickly, but fatty snacks & sugary soda drinks contain very little nutrients. So obviously this typical teenage meal will contribute only to weight gain & not to your teen's overall health.
Calcium & iron are two essential nutrients for teens because they help build strong bones & reduce the risk of osteoporosis. Teen athletes especially need calcium for maintaining muscle tissue & a regular heart beat. Iron helps red blood cells transport oxygen throughout the body, giving kids energy. Signs of weakness & fatigue usually translate to a shortage of iron in the diet.
Teenage girls are especially concerned about body image, so they tend to avoid fatty items like dairy products. Bissex says they're hurting themselves in the long run by doing this. "Teen girls are missing out on good fats like omega-3 & monounsaturated fats," she says. Omega-3 fat is good for healthy skin, hair & the immune system. It's also been shown to reduce depression.
Of course, the most important thing to remember in preparing food is taste. "Taste is number one," says Bissex. "You can have the healthiest food in the world but if it doesn't taste good, then nobody will eat it." Here are 17 superfoods - teen-tastebud approved - that should be added to every teen diet to help them get all the vitamins & minerals they need for their active lifestyle.
9 Superfood Snacks
To a teen, there's no such thing as snacktime. Snacks are fair game any time, any place. There's nothing terribly wrong with snacking now & then, says Bissex. She says it's okay for teens to eat as much as 6 times a day & 3 of those times can be for snacking. The following snacks are great for breakfast, lunch & after school, or for teens who are always on the go.
Avocado & Tomato Guacamole with Carrots, Broccoli, Cauliflower & Celery
Most veggies have virtually no calories but plenty of nutrients. A couple of carrots a day will not only provide double your teen's daily beta-carotene requirements, but it'll also lower his cholesterol. Like broccoli, it'll reduce the risks of cancers like lung, throat, stomach, prostate & breast cancer. Celery lowers blood pressure & cauliflower adds cancer-fighting glucosinolates.
Add flavor to these vegetables by dipping them in homemade avocado & tomato guacamole for an appetizing snack. Avocado is an excellent source of vitamin E along with many other vitamins & minerals.
Recommended Serving Size: 1 1/4 cup of carrots, 35 calories 3/4 cup of celery, 7 calories 1 cup cauliflower, 34 calories 2/3 cup broccoli, 33 calories 1/2 avocado, 145 calories 1/2 large tomato, 17 calories
Granola Bar with a Glass of Skim Milk
Granola bars are a solution to the no-time-for-breakfast excuse. Some form of breakfast will help kids be more attentive & therefore do better in school & excel in sports, as well as prevent them from hitting the vending machines right after homeroom. Add a glass of skim milk for a fat-free calcium boost - a quarter of the recommended daily allowance (RDA). The nuts, dried fruit & seeds in granola bars make them high in fiber & omega-3 fats & an excellent source of energy. It's wise to avoid granola that's high in saturated fats.
Recommended Serving Size: 1 granola bar, 200 calories 8 ounce glass of milk, 80 calories
Frozen Yogurt with Cashews & Walnuts
Plain low-fat yogurt is an excellent source of calcium; an 8 oz. cup fulfills 45% of the RDA and has protein for the immune system. Low-fat or nonfat frozen yogurt might not have all the benefits of regular yogurt, but it tastes great & it's a much better alternative than ice cream.
If you like nuts, sprinkle on some cashews & walnuts. Most nuts contain high amounts of iron, zinc & magnesium & the fat is mostly unsaturated. It's good to eat fresh, plain nuts, not salted.
Recommended Serving Size: 1/3 cup of cashews, 287 calories 1/4 cup walnuts, 177 calories 8 ounce cup of yogurt, 190 calories
Mangoes & Grapes
While your teen is on the computer, playing video games, or watching television, slide a bowl of freshly sliced mangoes & some firm grapes in her direction. It'll keep her out of the kitchen for sodas & chips until dinnertime.
You can't compliment a mango enough. This delicious tropical fruit provides 150% of the RDA for the cancer-fighting nutrient beta-carotene. It's loaded with fiber & potassium. Plus it'll fulfill a day's requirement of vitamin C. Grapes help reduce heart disease.
Recommended Serving Size: 1 mango, 107 calories 2/3 cup of grapes, 60 calories
Hummus
Kids tend to experiment with vegetarianism in their teenage years. But that doesn't mean you need to worry about them missing the nutrients found in meat or fish. "You can eat as a vegetarian & eat a very healthy diet," says Bissex.
Hummus - a chickpea puree - is a common vegetarian spread with lots of iron & magnesium. Spread some on whole wheat pita bread (for fiber) & it'll make a satisfying snack or lunchtime food.
Recommended Serving Size: 2 tbsp. of hummus, 83 calories 1 piece of whole wheat pita bread, 195 calories
Peanut Butter
Peanut butter, like peanuts, is high in fat & calories. But the good news is that the fat is unsaturated & your kids need a lot of calories anyway. Plus peanut butter is packed with iron. Sandwich peanut butter between some graham crackers & add slices of apples for a satisfying after-school snack.
Recommended Serving Size: 1 1/2 tbsp. peanut butter, 156 calories
some meal ideas as well...
Grilled Salmon Salad with Spinach
Studies have shown that one weekly portion of fish can help prevent heart attacks in later years. Salmon is a good fish to get your teen hooked on because it contains heart-healthy omega-3 polyunsaturated fat. Along with its disease-fighting capabilities, omega-3 helps reduce the risk of depression and minimizes arthritis symptoms.
Instead of tossing chicken into a salad, try it with salmon. When making salads, the general rule is the darker the green, whether it's lettuce or spinach, the better. One cup of romaine lettuce provides 20 percent of the RDA of beta-carotene. You would have to eat a whole head of iceberg lettuce to get the same amount.
Recommended Serving Size: 3 1/2 oz. salmon, 180 calories 2 cups spinach, 25 calories
Whole Wheat Pasta with Fresh Tomato Sauce and Garlic Bread
Even though carbohydrates are a big no-no these days, teens still need them. And face it, they love carbs, especially pasta-addicted college kids. Get in the habit of buying whole-wheat pasta instead of white pasta. It has twice as much iron, more fiber, vitamins, and minerals than regular pasta.
Pasta is best topped with fresh tomato sauce. Tomatoes are a good source of beta-carotene, vitamins C, and E, and they're rich in lycopene, an antioxidant that helps prevent heart disease and cancer. Lycopene is actually more rich in a tomato sauce than it is in raw tomatoes. For added flavor, mix some garlic into the sauce or add some to toasted bread. Garlic lowers blood cholesterol and prevents clotting.
Recommended Serving Size: 3/4 cup whole wheat pasta, 162 calories 1/3 cup fresh tomato sauce, 16 calories
Steamed Broccoli and Quinoa
Broccoli -- more than anything -- is a disease fighter. It contains compounds like beta-carotene that fight cancer and reduce tumor growth, especially in the breast. One spear of broccoli will give you plenty of calcium, fiber, and potassium, and twice the RDA of vitamin C.
Serve steamed broccoli with quinoa, a low-fat, high-fiber substitute for rice. Quinoa (pronounced KEEN-wah) looks and tastes like grain, but it's a seed that can be found in the grain section of your local supermarket. Quinoa is an excellent source of iron, potassium, vitamin B, and especially protein. In fact, the World Health Organization has stated that the quality of protein in quinoa matches that of milk.
Recommended Serving Size: 2/3 cup broccoli, 33 calories 1/2 cup quinoa, 318 calories
Tanveer Badal is a writer living in New York City.
what a girl wants... what a girl needs...
your attitude about eating....
as you get older, you'll find that eating becomes an "automatic habit." you get used to grabbing this food or that food anytime you get an impulse that you're hungry. sometimes you get the impulse to eat when you're not really hungry. it's like when you're doing something with your friends & you think food should just automatically be included in the fun!
sometimes when we feel bad about something, the first thing we reach for is "ice cream," "a candy bar," "a big mac & fries." it's those times that we need to become aware of. it's times that you're not hungry that you're eating is where eating becomes an unneeded "automatic habit."
now, i'm the first one to grab a "snickers" when things get tense. i'll admit it. but i have a weight problem. i have a weight problem because when things get emotional - i eat something that usually is a bunch of empty calories, or some people call it "comfort food." that's right, a cinnamon roll, a big piece of pie, anything that is yummy & i can enjoy.
after i eat something like that, I feel really bad about it. then i get kind of depressed. i put myself down, saying to myself, "you have no self control! shame on you!" "no wonder you're so fat & ugly!" this isn't a good way to eat & to live your life.
beginning to think about food as fuel for your body is a great way to start your new attitude about food. learning what each food has in it for its nutritional value, then determining what you need for the day's nutritional needs is important. thinking about what activities you'll be doing that day, then setting yourself up for success, by thinking about what you can eat during the day to help you feel motivated, calm or full of energy when you need it is the way to go!
you can do it! it's a process to learn about food, then to start implementing this thought process into your life, but it will keep you thin & trim without being unhealthy if you can do it. you won't even have to go on a diet if you have weight to lose! all you have to do is to start learning more about what food you're eating.
kat



articles about teen girlz & their diets....
Overweight Moms More Likely to Have Overweight Kids
Teens Influenced by Mom's Attitude About Weight
Preteen Dieting Can Signal Trouble Ahead
Junk Food Outlets Crowd Inner-City Schools
Zinc Hones Teens' Thinking Skills
Skipping Breakfast Common Among U.S. Girls
A person who exercises regularly shouldn't be concerned about adding up every calorie. It's more important to follow a basic food plan. Eat small meals throughout the day & include more starches (bread & cereal-like foods), more fruits & vegetables & less fat. Never omit any one food group from your diet; eating too much of just one food, such as grapefruit, is equally unhealthy.
Instead, concentrate on getting the general food pyramid. Also, be sure to get at least 8 glasses of water daily. Juices & teas count towards your water count, but caffeinated beverages actually dehydrate you slightly.
Starvation is never the answer to losing weight. Instead of restricting foods, substitute them for healthier choices. Proteins & carbohydrates have less than 1/2 the calories per gram of fats.
okay girls...
this stuff isn't too hard to understand...
although there are a lot of articles here to read thru... i want to explain that it all comes down to being aware of what you're putting into your body & how much you're putting in it as well...
snack food no no's are full of nasty empty calories & fat. i know they taste good, god knows that i know that they taste good, but really! what's more important? looking & feeling great? or 15 minutes of gratifying taste on your tongue?
once you begin to get used to replacing those doritos w/ fruit & veggies, you begin to develop a taste for what 's good for you!
are you tired out?
think you need some sugar to get yourself up & going again?
....before you grab that candy bar & can of pop....
realize that this is how your body works.... Muscles need energy to function, so the body converts food into glucose, a simple sugar that's an important energy source for living beings.
During the physical exertion of exercise, your muscles use stored glucose; the body usually has enough glucose on hand to fuel 90 to 120 minutes of exercise. When the body uses up the stored glucose, your muscles get tired:
"that's a sign that glucose needs to be replenished."
When you supply energy to the body as too much straight-up sugar (candy, sugared soda), you get a "sugar rush." That's because the body's insulin system, which moves glucose from the blood to a storage system within the body, is overwhelmed.
The circulating blood is full of sugar, so it supplies an overload of immediate energy. In response, the body signals for more insulin to move the sugar to storage. The body responds by supplying more insulin, which then takes glucose out of circulation & you're exhausted once again for lack of glucose.
Kids Choose Junk Food in School
Hamburgers, Cookies, French Fries Are Top Sellers in School Cafeterias
By Jennifer Warner
WebMD Medical News
Aug. 1, 2005 Hamburgers, cookies & French fries are top sellers at U.S. high schools, despite what's on the menu for lunch.
A new study shows many of the items sold in school cafeterias, vending machines, school stores & by clubs during the school day are of low nutritional value & may contribute to childhood obesity.
In the first study of so-called "competitive foods" sold in schools, researchers surveyed public high schools in Pennsylvania & found the top-selling categories of a la carte items in cafeterias were:
Hamburgers, pizza & sandwiches
Cookies, crackers, cakes, pastries & other baked goods not low in fat
French fries
Salty snacks not low in fat
Carbonated beverages
In addition, the most popular food items sold in school stores or by school clubs were candy bars & chocolate.
Researchers say the good news is that water & fruit juice were the most commonly sold vending machine items but more than 1/2 of schools offer carbonated beverages & sugary soft drinks to students in vending machines.
The results of the study appear in the August issue of Pediatrics.
Top Food Sellers at School
Researchers say 15% of school-aged children are overweight & the diets of adolescents are of lower quality of any other age group.
In an effort to improve students' diets & provide nutritious foods, the government regulates what's sold as part of the national school lunch program. But sales of other foods at school are minimally regulated.
Researchers say school food service directors are put in the position of appealing to students' tastes, which tend to favor foods low in nutritional value, while planning meals that meet U.S. nutritional guidelines. Many of these programs are also required to be financially self-supporting.
The study suggests that a la carte food sales provide a major source of income for schools with sales averaging $700 per day in Pennsylvania high schools, 85% of which receive no financial support from their school districts.
Other results of the study include:
Water is the most popular item offered in school vending machines with 72% of schools offering bottled water. But 59% of schools offer carbonated beverages in their vending machines.
67% of school stores sell food items & the top-selling items were candy bars & other forms of candy.
Chocolate candy was the most popular item sold by school clubs during school hours, followed by subs or hoagies & high-fat baked goods.
Zinc is important for growth & protein synthesis of tissue in the body. It's also essential for sexual maturation. Since zinc deficiency can have unfavorable consequences, meeting the RDA is important. The daily recommendation during adolescence is 12 milligrams for females & 15 milligrams for males. Teenagers should be encouraged to include foods high in zinc such as poultry, meat, low-fat dairy products, whole grains, & beans.
What Is Folate?
Folate is one of several B vitamins found in foods. It is vital for making new, healthy body cells. Folate rich foods include:
Strawberries
Citrus fruits & juices
Leafy green vegetables such as spinach & romaine lettuce
Whole grain breads, rolls, & crackers
Pinto, navy & kidney beans
Folic acid, a man-made form of folate, is found in fortified grain foods like bread, rolls, flour, cornmeal, rice, pasta & ready to eat breakfast cereals.
Folate for Health
Studies have shown that folate is critical to maintaining good health. A form of anemia can result from not getting enough folate. Lack of folate affects the development of new red blood cells so they can't carry as much oxygen.
If you're a woman between the ages of 14 & 50 & it's even slightly possible that you'll get pregnant, make sure you include plenty of folic acid in your eating plan.
Here's why:
Getting enough folic acid before you become pregnant & in the first few weeks of pregnancy may reduce your baby's risk of devastating birth defects of the brain & spinal cord known as neural-tube defects.
Each year about 2,500 babies in the
US
are born with neural-tube defects. The great news is that studies estimate that up to 70% of these serious birth defects may be prevented by eating enough folate containing foods, as well as folic acid fortified foods.
Ways you can power-pack your eating plan for folate:
Top your favorite cereal w/slices of ripe strawberries.
Toss some fresh spinach into salads. Try the prewashed spinach for even more convenience. Top w/low fat salad dressing.
Stir fry fresh asparagus, cauliflower, or broccoli w/garlic & a splash of sesame oil for a flavorful side dish.
Make a colorful fruit salad by tossing together fresh berries, watermelon cubes, pineapple wedges, & orange sections.
Good sources of folate
Source Daily Value*
Chickpeas 1/2 cup 35%
Spinach, cooked, 1/2 cup 33%
Kidney beans, 1/2 cup 29%
Orange juice, 1 cup 27%
Strawberries, 8 medium 20%
Green peas, 1/2 cup 12%
Orange, medium 12%
Broccoli, cooked, 1/2 cup 10%
Romaine lettuce, 1/2 cup 10%
What is lycopene?
One antioxidant in particular has received a lot of attention from researchers in recent years. Lycopene is a pigment that gives vegetables & fruits, such as tomatoes, pink grapefruit & watermelon, their red color. It also appears to have strong antioxidant capabilities. Several studies suggest that consumption of foods rich in lycopene is associated with a lower risk of prostate cancer & cardiovascular disease.
Where do I find lycopene?
Lycopene isn't produced in the body, so you can only obtain its benefits by eating foods rich in lycopene. Tomato products, such as spaghetti sauce, tomato juice, ketchup & pizza sauce are, by far, the major sources of lycopene in the typical American diet.
In fact, these foods provide over 80% of the lycopene consumed in the U.S. Other fruits & vegetables such as watermelon & pink grapefruit also provide lycopene but in smaller amounts.
Lycopene
is better absorbed by the body when it's consumed in processed tomato products, rather than fresh tomatoes. The reason for this remains unclear. In one study lycopene
was absorbed 2.5 times better from tomato paste than from fresh tomatoes. However, cooking fresh tomatoes w/a little oil greatly increases
lycopene
absorption.
Potassium
Potatoes with skin are an excellent source of potassium, which is great for cardiovascular health. In fact, potatoes qualify for a health claim approved by the U.S. Food & Drug Administration, which states:
Diets containing foods that are a good source of potassium & that are low in sodium may reduce the risk of high blood pressure & stroke. Just one potato offers 21% of the Daily Value for potassium. Potassium also helps retain calcium, which is important to build strong bones.
Antioxidants
Antioxidants protect key cell components by neutralizing the damaging effects of free radicals, natural by-products of cell metabolism. Free radicals travel thru cells, disrupting the structure of other molecules, causing cellular damage. Such cell damage is believed to contribute to aging & various health problems.
Potatoes contain glutathione, an antioxidant that may possibly help protect against some cancers. Per serving, potatoes, along w/avocadoes, asparagus, squash, okra, cauliflower, broccoli & raw tomatoes, have the highest glutathione content compared to other vegetables.
In a study comparing the overall antioxidant activity of potatoes, bell peppers, carrots, onions & broccoli, potatoes ranked 2nd highest after broccoli.
Keep It Heart-Healthy
Teens, just like adults, should follow a heart-healthy diet & watch how many high-fat foods they eat. No more than 1/3 of your total calories in a daily diet should be from fat. Limit cholesterol to 300 milligrams a day.
The following suggestions may help you to keep your fat & cholesterol intake under control:
Drink low-fat or nonfat milk.
Eat only reduced-fat cheeses & yogurts.
Limit the amount of fried foods that you eat.
· Choose foods that are cooked using low-fat methods such as baking, steaming, boiling, grilling & broiling.
· Eat fruits & vegetables for snacks rather than cookies, chips, ice cream or other high-fat foods.
· Limit the use of high-fat sauces, salad dressings & spreads (i.e., butter, margarine, mayonnaise).
Choose lower-fat items when eating out. Try a grilled chicken sandwich instead of a fried burger, a salad instead of fries or pasta with tomato sauce instead of pepperoni pizza.
Going to a party? If you're going to a party where typical "teen" food will be served, offer to bring a salad, a low-fat pasta dish, a loaf of bread, or sliced veggies to accompany the burgers that'll be grilled. Bring a container of 100% juice or club soda w/ lemon instead of soda. Solicit the help of your parents to bake low-fat brownies or make a fruit salad as a dessert.
Weight Worries Lead To Teen Smoking
Friday, June 13, 2003
Researchers of a recent study have identified the desire to be thin as a leading cause of smoking among teenage girls. The study, sponsored by the National Heart, Lung, & Blood Institute (NHLBI), tracked 2,379 girls during a 9 year period. Black girls & white girls concerned about weight at ages 11 & 12 were most likely to become daily smokers by ages 18 & 19.
For white girls at those earlier ages, poor conduct in school, stress, & living in a one-parent household were also key precursors leading to daily smoking by ages 18 & 19. In general, white girls were more likely than black girls to become daily smokers.
Researchers hope their findings will lead to more effective programs aimed at reducing teen smoking. National surveys show that teenage smoking, especially among whites, is on the rise.
One federal agency estimates that more than 3,000 young people start smoking each day. Current predictions are that, in the US, 5 million of today's young smokers will eventually die from a tobacco-related illness.
The NHLBI study has brought several new issues to light. "Many of the factors we identified weren't even on our radar screens 10 years ago," says the study's lead investigator, Carolyn Voorhees, PhD, of the Johns Hopkins University Medical School. "And the drive for thinness among black girls hasn't been previously reported."
Says Eva Obarzanek, MD, project officer & staff nutritionist at the NHLBI, "The findings show that we need to offer young teenage girls healthy ways of controlling their weight & dealing w/stress."
Kristen Laine
Maintaining a Healthy Weight
To lose pounds & then maintain that weight, one must balance eating correctly & exercising regularly. Both aspects must be included in any type of weight loss program.
To lose weight, you have to burn more calories than you consume. The most important way that we use calories is thru our resting metabolism, this is the process that controls our body temperature as well as automatic activities such as breathing & heartbeat.
Our resting metabolism uses up nearly 75% of the calories we intake. If a person tries to lose weight by simply cutting calories, the body reacts as it would to starvation & becomes more efficient.
Skipping meals causes your metabolism to use up to 20% less calories in order to conserve energy.
If you don't eat normally after dieting strictly, because your body is used to working on less food, the unnecessary energy will cause the person to gain more weight. This is why dieters often gain more weight after coming off strict diets.
It's also important to note that much of the weight lost from dieters on low-calorie diets w/out exercise isn't fat. A low calorie diet is more likely to shed muscle tissue & water weight.
As a rule, you shouldn't lose more than 2 pounds a week in any diet or you're losing "muscle mass."
In order to lose weight, it's necessary to burn more calories than are ingested. However, this doesn't mean that you need to be exercising constantly in order to get rid of all the calories.
Regular exercise increases your metabolism so that your body burns more calories even when you aren't exercising. This is why athletes tend to eat smaller meals throughout the day, because then they burn more calories even when they're just sitting or sleeping.
How Many Calories Do You Need?
During your teen years, the number of calories you need varies w/ your particular body size, activity level & rate of growth.
i.e., during growth spurts you'll need more calories & will probably notice an increase in your appetite. On average, males 11 to 21 years old need between 2,500 & 3,000 calories a day, while females of the same ages need about 2,000 calories a day.
You may need an additional 600 to 1,000 calories each day if you're involved in vigorous physical activity. However, it isn't necessary to count calories. The important thing is to eat nutritious foods even if you choose a vegetarian diet from each of the food groups every day.
You'll get enough calories & all the necessary nutrients if your daily diet includes:
Grains (bread, cereal, rice, pasta) 6 - 11 servings
Vegetables 3 - 5 servings
Fruits 2 - 3 servings
Dairy (milk, yogurt, cheese) 2 or 3 servings
Meats (meat, poultry, fish, beans, nuts, eggs) 2 or 3 servings.
vitamins & minerals...
Vitamin A is a fat-soluble nutrient which plays an important role in the immune system & the healthy formation of bones, teeth, skin & for the maintenance of the outer layer of many tissues & organs. Vitamin A is necessary for the eyes & night vision. It's good for the growth & repair of body tissues, for healthy hair & vitality.
B -Complex nutrients help the nervous system function & are essential for healthy skin & muscle tone. They help keep the hair & eyes healthy. They must be present for the proper functioning of the liver, the gastrointestinal tract & carbohydrate-fat-protein metabolism. They're also known for their contribution to enhance energy.
Vitamin B-1 is necessary to keep the mouth, skin, eyes & hair healthy. It's needed for carbohydrate metabolism. Vitamin B-1 is essential for nerve tissues, muscles, digestion & for the normal functioning of the heart.
Vitamin B-2 is important in the metabolism of fats, carbohydrates & proteins. It aids in the formation of red blood cells & antibodies & is good for healthy eyes, hair, skin & nails.
Vitamin B-6 is necessary for the metabolism of fats, carbohydrates, proteins. It's necessary for healthy skin, the nerves & muscles & aids in antibody formation & digestion.
Vitamin B-12 helps form normal red blood cells & a healthy nervous system. It helps the body metabolize fats, carbohydrates & proteins more effectively.
How B Vitamins Work check it out at howstuffworks.com
Biotin (Vitamin H) It's needed for fatty acid biosynthesis & for the metabolism of carbohydrates - fats - proteins. Biotin is necessary for healthy skin.
Choline is important to the metabolism & transport of fats & cholesterol. This B complex nutrient is involved in normal nerve transmission, gall bladder regulation & lecithin formation. It's also necessary for the hair & the thymus gland.
Folic Acid is necessary for growth, the division of cells & for the formation of red blood cells. It helps w/ reproduction & growth & is necessary for the health of the glands & the liver.
Inositol is important for hair growth, the metabolism of fats & cholesterol & for the formation of lecithin.
Niacin is a B-complex nutrient which promotes growth & the proper functioning of the nervous system. It participates in maintaining the tissues, for healthy hair & vitality. It's another nutrient which aids in the healthy metabolism of fats, carbohydrates & proteins.
Pantothenic Acid stimulates growth, contributes to energy functions & is necessary for the skin.
Vitamin C has many uses in the body. It increases the absorption of iron & helps in the production of collagen & is essential for the immune system. Vitamin C is needed for healthy teeth, gums & bones while strengthening the blood vessels
How Vitamin C Works check it out at howstuffworks.com
Vitamin E protects fat soluble vitamins, & red blood cells. It works w/other nutrients that help prevent blood clots & maintains healthy nerves & muscles while strengthening the capillary walls.
Good sources of vitamin C:
Green, yellow & red peppers
Oranges
Grapefruits
Mandarin Oranges
Strawberries
Raspberries
Kiwis
Tomatoes
Turnips
Cauliflower
Broccoli
Brussels Sprouts
100% juices (orange, tomato, apple w/vitamin C added)
For vitamin C, don't just think oranges, think potatoes! Potatoes are one of the leading sources of vitamin C in the American diet. This vitamin is a potent antioxidant that helps stabilize free radicals, which may prevent cellular damage. Vitamin C also produces the collagen that helps hold bone tissue together.
Vitamin E is essential for the hair, skin & mucous membranes.
Vitamin D is very important in infancy & childhood because it functions in the assimilation of calcium which is essential in healthy bone formation at all ages. It improves muscle strength. It's essential for the parathyroid glands, the teeth & for normal mineralization of bone & cartilage.
Zinc aids in the digestion & metabolism of phosphorus & protein. It's a component of insulin & of male reproductive fluid. It's necessary for the healing processes involved w/burns & wounds & it's involved w/prostate gland functions & carbohydrate digestion.
Iodine is an essential part of the hormones thyroxine & triiodothyronine. These hormones are required for normal growth & development & for maintenance of a normal metabolic state.
more nutrient info...
Beta Carotene is the preferred source for vitamin A for a number of very important reasons. First, beta carotene is non-toxic; the body converts beta carotene into vitamin A only as it's needed.
Beta carotene is also one of the antioxidant nutrients much like vitamin C, vitamin E & Selenium. As an antioxidant, it has the ability for negating the effects of free-radicals & the damage that would otherwise be caused to the body due to their existence.
Calcium is a mineral which is necessary for healthy, strong bones & teeth. Other functions of the calcium ion include its influence in blood coagulation, neuromuscular excitability, cellular adhesiveness, transmission of nerve impulses, maintenance & function of cell membranes & activation of enzyme reactions & hormone secretion.
Milk, a great source of calcium, isn't just for kids! Calcium is a must-have as you hit your growth spurt, which typically happens between ages 12 & 15. During your growth spurt, you'll develop 15% of your adult height, 50% of your adult body weight & 45% of your bone structure. Calcium helps keep your bones strong as they're growing long.
Chromium is involved in carbohydrate, lipid & nucleic acid metabolism. It functions in carbohydrate & lipid metabolism as a potentiator of insulin action. In nucleic acid metabolism, it's postulated to be involved in maintaining the structural integrity of the nuclear strands & regulation of gene expression.
Iron is essential to vertebrate forms of life because its role in the heme molecule is central in permitting oxygen & electron transport. Iron is necessary for protein metabolism, immune system resistance, growth, healthy teeth, skin, nails & bones. It's also needed for the formation of hemoglobin & myoglobin.
Without enough iron, teen girls may:
Look pale
Feel tired
Have trouble studying or concentrating on your work
Feel out of breath
Not have enough energy to do the things you want
Feel irritable
Magnesium is essential for the normal metabolism of potassium & calcium. It's also required for the mobilization of calcium from bone. When it's absorbed & retained, it's used for tissue growth, which includes bone growth & for turnover replacement. Magnesium plays a key role as an essential prosthetic group in at least 300 enzymatic reactions in intermediary metabolism.
Manganese promotes enzyme activation. High levels of this nutrient can be found in the bones, liver & pituitary gland.
Phosphorus plays fundamental roles in modifying the development & maturation of bone, in governing renal excretion of hydrogen ions & in modifying the effects of the B vitamins. Also, this mineral is essential for the metabolism of carbohydrate, fats & protein. Because it plays a role in bone resorption, mineralization & collagen synthesis, it plays an integral role in calcium homeostasis.
Potassium is stored almost entirely within the lean tissues, where it serves as the dominant intracellularcation.
Selenium preserves tissue elasticity & works w/ Vitamin E. Like vitamin A, C & E it's an anti-oxidant.
Unsaturated Fatty Acids are essential for growth, but can't be synthesized by the body. Of the essential fatty acids, only linoleic acid must be included in the diet. The others, linolenic & arachidonic, can be synthesized in the body w/ linoleic acid.
Only about 3 or 4% of teens ever eat any dark green vegetables.
Food for Thought: Eat Your Way to PMS Relief
By Nutricise columnist Joy Bauer, M.S., R.D.
Want to be less cranky, tired & bloated? Try eating your way to PMS relief.
When you're in the full swing of PMS, probably the last thing on your mind is healthy eating. But if you really want to feel better, the right foods can help you manage the symptoms of PMS.
How can you know which foods or supplements will help you feel better? The only way to find out is to make the changes & see how your body reacts. Just as PMS symptoms vary from person to person, different remedies work for different people. Try experimenting w/the following suggestions 2 days before PMS symptoms start. You'll be less cranky & bloated before you know it.
Avoid all foods high in salt & sodium (including processed foods). Most women experience water retention w/PMS, so eating salt adds insult to injury. You feel more swollen, irritable & nauseated.
Avoid refined sugars, which can be found in candy, sodas, cakes & cookies (many women have hypoglycemic episodes during PMS).
Avoid alcohol. Most women find it exacerbates PMS symptoms.
Avoid caffeine, specifically tea & coffee.
Stick w/unsaturated vs. saturated fats. Omega - 3 & monounsaturated fats have been found to alleviate arthritis pain & some women find it reduces PMS aches.
Eat soluble fiber to maintain glucose (sugar) levels. Foods such as oats, oat bran, beans & many fruits & vegetables are great sources of fiber.
Drink plenty of extra water. The more water you drink, the more your body will let go of the water it's retaining.
Eat calcium-rich, low-fat foods to help alleviate cramping & back pain. Some good choices are skim milk, calcium-fortified orange juice, NutriGrain bars, frozen waffles, low-fat cheese, low-fat yogurt, tofu & almonds.
Take calcium w/magnesium supplements (1,200 mg). Similar to eating calcium-rich foods, research shows calcium supplements can relieve cramping & back pain.
Vitamin B6 has been found in some studies to lessen water retention.
Vitamin E (400 IU) can help reduce breast tenderness. There's also some preliminary research that vitamin C has a similar effect.
Try Primrose oil. It provides an essential fatty acid that may help alleviate PMS symptoms.
Joy Bauer, M.S., R.D., C.D.N., is the author of The Complete Idiot's Guide to Total Nutrition (Alpha Books, 1999). Bauer maintains a thriving private practice in New York City where she works w/adults & children of all ages & is a nutrition consultant to Columbia Presbyterian Medical Ctr.
why do we eat the way we do?
where did we get our food ideas?
Overweight girls were 60% more likely to have arthritis & twice as likely to suffer heart disease in their 70's than girls who weren't overweight.